Welcome to my Drums Scores Collection
Disclaimer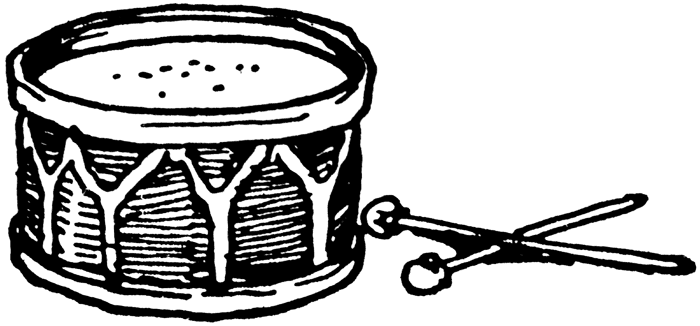 The scores you'll find here are free adaptation of original songs but I tried to be as close to the original as possible.
Most of the time I reused some sheets music found over the Internet but tired of low quality sheets from Guitar Pro (drummers, you know what I mean) or plain text files, I decided to rewrite them. Sometimes, I also started from good quality documents but that were not optimized for playing (2 pages are better than 10 when you cannot use your hands to change sheets) nor playable by a human being (I reduced 'Finally free' to "only" 5 types of cymbals and 4 toms). I may also have corrected some mistakes found on original transcriptions or added missing notes. Of course, I probably introduced myself some errors. In this case, please contact me so that I can improve the scores.
Lilypond
The scores have been realized with Lilypond, a free and extremily powerful software, available on all platforms and dedicated to write high quality music. This tool has no user interface, it's based on text files describing your music. The learning curve can be a bit hard if you are not used to dig into documentation and to experiment a lot to reach your goals. That being said, you can only be amazed by the result. Take a look at 'Down with the sickness' to see a panel of standard features plus some advanced notation that you cannot find with other music notation rendering sofwares. Given that I probably use only 10% of Lilypond features, you can imagine the result of a complete symfony!
I can only encourage you to try it and do the same. Documentation is really good and full of examples. The community is also there to help you (forums, snippet repository, @GNU_LilyPond, #lilypond). Once you get used to the tool, you'll be really fast to create a new score.
Formatting
The scores are delivered in pdf format and are optimized for easy and high speed reading while playing. By some aspects, they are then not strictly academic but the visual clues and nomenclature I used will help you when decrypting, learning and playing in real-time the song without getting lost. Here is the instrument notation :


All toms are rarely used. I personnaly have only 3 but I prefer to keep differences in the score as long as we can hear them distinctly. It's up to you to merge some toms depending on your preferences and your drum set.
And now the music !
Feel free to download and use the scores. Since they are sometimes improved and new versions are released, it is strongly recommended NOT to copy the .pdfs on your own web site or you will serve obsolete content to your users. A better way is to simply create links to this page.
Band
Song
Version
and link
Boston
More than a feeling
1.00
Disturbed
Down with the sickness
1.20
Dream Theater
Finally free
1.07
Home
1.10
Korn
Did my time (adaptation)
1.07
Metallica
Enter Sandman
1.11
Nothing else matters
1.04
The unforgiven
1.00
Muse
Time is running out
1.03
Nirvana
In bloom
1.10
Offspring
Gotta get away
1.04
The kids aren't allright
1.02
Pixies
Where is my mind
1.00
Red Hot Chilli Peppers
Scar tissue
1.02
System of a down
Toxicity
1.05
Weezer
Say it ain't so
1.00
Enjoy !
DДЯKPДK